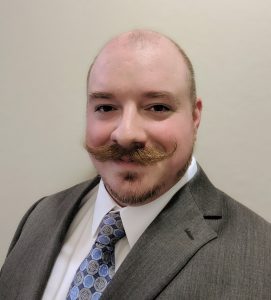 Overview:
Ryan is a writer, motivational speaker, and business consultant.
His goal is to change the world. To reach this goal he focuses on leadership, ethics, management, teaching, artificial intelligence research, and neuroscience.
He currently offers KAP 1 and KAP 2 training to private students, and KAP: Leadership Applications online or privately.
Please feel free to reach out to Ryan with questions or inquiries through email (thelaserbuddha @ gmail.com — remove spaces); it is not required, but he will be pleased if you write a properly formatted letter.
---
Testimonials:
"Having Ryan as a teacher and guide has completely changed my life. I couldn't imagine a better teacher/mentor if I tried. He is knowledgeable and wise while still being relatable and fun. He gives you all the information you need, but encourages individualism and finding your own personal path and way of doing things. I really could not recommend learning from Ryan enough." – Madison
"My name is Brady Hansen and I would like to share my opinion of Ryan Owens with you. I have been studying Budo, Qigong and Kundalini for over 15 years now. I hold black belt ranks in two esoteric martial arts and am a legitimate Hoshin Tao Chi Kung instructor (given permission by the head of Hoshin to teach HTCK); I also hold a Reiki, Master level rank in Usui Shiki Ryoho with a lineage traced back to Mikao Usui himself. I served in the US Army from 1999-2005 and deployed to Iraq in 2003-2004 where I experienced some of the worst things humanity is capable of.
Ryan and I have dialogued back and forth for years and we have attended martial arts seminars with each other. One of these seminars was held at my home when I hosted the Head of Hoshin Budo Ryu. During that weekend Ryan performed a healing on me in my dojo. In the past I have had many healings and they help for a while but the effects seem to wear off after time. Ryan is one of the few people I have received a healing from that never wore off; to this day the pain around that trauma does not cause suffering. I can remember the memory without discomfort.
Before Ryan worked this healing I had attempted many different modalities both Eastern and Western to overcome the pain from this trauma. None of it worked. In a single session Ryan was able to help me process the pain and move on. As someone who constantly works to improve myself having someone help me permanently overcome the trauma is magical for lack of a better term.
If you have the opportunity to work with Ryan I wouldn't hesitate to take it. Ryan studies very hard and makes sure he knows the subject matter before exposing others to it. He has a deep knowledge married with a natural gift. He is a trailblazer and working with him on some of his projects I can assure you they will improve the quality of your life and alleviate suffering.
Ryan has a good heart and I'm honored to be his friend." – Brady
---
Past studies include:
Spiritual-
KAP 1, 2, 3, and 4 Graduate
20 years of study in the Western Hermetic Tradition, Huna Shamanism, Qigong, and the Chaos Magick paradigm
Ongoing student of Tantric Yoga under Tao Semko
Reiki Master
Business-
Experience with small local businesses, internet startups, and Fortune 500 companies
Bachelor's in I.T. Management, currently working toward a Master's in Leadership
Certified Project Manager
IBM trained Data Scientist, Google trained Data Engineer
Martial-
28 years of practice in Karate, Wing Chun, Brazilian Jiujitsu, Tai Chi, Xing Yi, Ba Gua, Northern Shaolin, and others
Certified Instructor of Krav Maga, Muay Thai, and Escrima/Kali
Certified in Defensive Handgun and Advanced Combat Pistol
2nd Degree Black Belt in Hoshinjutsu Budo Ryu, the martial art founded by Dr. Glenn Morris, creator of the KAP System