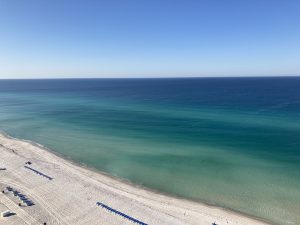 KAP Instructor: Paul Densmore
Workshop Format: Two Day Intensive covering KAP1 and KAP2 in beautiful Panama City Beach, FL. Please email for nearby lodging information.
What better way to head into Fall than to immerse yourself in KAP wisdom at the beach?
Let's explore & celebrate Dr Morris' legacy & methodologies & find out how to make them beneficial within each of lives & Paths.
KAP 1 (everything that is needed for a full & safe Kundalini raising, as well as folding these principles/techniques into our lives for all-around benefit. Saturday September 30th.
KAP 2 (additional techniques for smoothing energy & overall harmonizing of our selves – info from Paul's Pop-Ups will be drawn in : Kuji-In, etc).
We hope to have a fun, entertaining, engaging & enlightening weekend.
Dates and Times: Saturday September 30 and Sunday October, 2023, times TBA
An Early Registration Discount is available until September 17th, 2023 ($520.50 per level – $520.50 for Level One / $520.50 for Level Two). An additional $100 discount will be available to those who register for both Levels together ($941 for both levels).
After September 17th – Standard Tuition is $694 per level ($694 for Level One / $694 for Level Two).
Tuition for re-attending KAP students is $125 per level ($125 for Level One / $125 for Level Two).
To learn more about this workshop please email Paul at therevdr23 @gmail.com (remove space) for information, to apply and interview on Skype, and for payment details (invoices will be sent to applicants after interviews.